Wholesale C&C
We pride ourselves on providing a warm personal and professional service. If you need information on a product, the latest offers or help loading your vehicle, just speak to a member of staff – we are always keen to help. We aim to make shopping profitable for your business and a pleasure.
We have over 8,000 reasons for you to visit us each day. Our range covers staples, mainstream grocery, frozen, bread and milk as well as the best World Food range in the nation.
Business starts early, that's why our doors open from 5AM till 5PM Monday to Friday, 5AM to 1PM on Saturday and 8AM to 2PM on Sunday.
To shop with us you must be a registered trade member with a business that's in the food trade e.g. a convenience shop, newsagent, restaurant or takeaway, etc.
We're located just down the road from the New Spitalfield's Fruit & Vegetable market allowing you to pick up your fresh goods first thing in the morning, and then stop at our place to stock up on all your food & drink essentials without missing any opening hours from your store. One of our friendly depot assistants will always be on hand if you need a help locating or loading goods into your vehicle.
Our award-winning 120,000 sq. ft. depot houses over 8,000 different World Food products. Our range includes everything from drinks, snacks, sauces, seasonings, ethnic ingredients, tinned beans to pulses, rice, flours, a catering aisle and much more. We also have a frozen section which offers specialist fish products, a baked goods section for specialist breads delivered daily and a mainstream grocery section which covers categories including confectionery, snacks, washing-up and household items.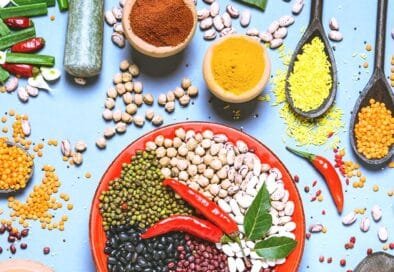 Our depot strives to be efficient and as environmentally friendly as possible. Our custom built, state-of-the-art warehouse uses over 15% renewable energy in its day to day running. We have incorporated technology to its maximum effect with solar panels, LED lighting the warehouse, rain water harvesting systems and ground source heating for the building.