Welcome to one of Europe's Leading Food & Drink Wholesalers with an unrivalled range of 10,000 World Food products from over 900 brands.
Serving Retailers, Restaurants, Wholesalers and Food Businesses since 1964.
Stocking in-demand foods from Africa, Asia, the Caribbean, Latin America, the Mediterranean and the USA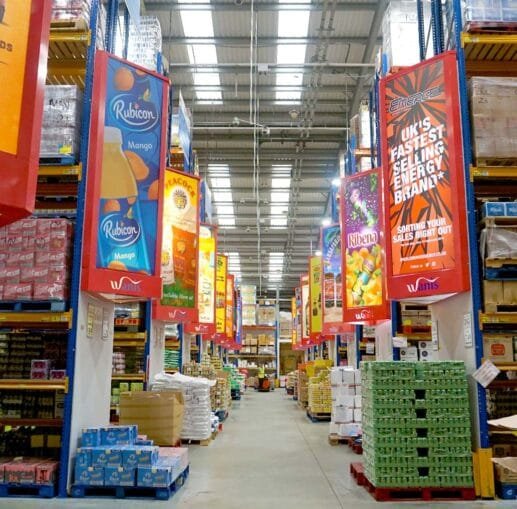 Welcome to Wanis!
Welcome to Wanis International Foods, the UK's leading World Foods wholesaler.
Since 1964, we've served the nation's retailers, restaurants, wholesalers and food businesses with products from around the globe. From humble beginnings of one small store offering a handful of foods, we now offer more than 10,000 products from over 900 beloved brands.
Whether you're looking for foods from Africa, Asia, the Caribbean, Latin America, the Mediterannean, or the USA, you've come to the right place!
Wanis offers one of the quickest delivery services in the World Foods sector, and has one of the best stocked cash and carries in the UK. We also ship internationally to over 30 countries including Ireland, Nigeria and Italy. Whatever your World Food needs, Wanis can meet them!
Our Brands

Wanis represents many iconic international food and drink brands from around the world, getting them onto shop shelves and in the hands of food businesses worldwide.

If your brand is looking for a distribution partner with decades of experience and an unparalleled distribution network, then get in touch to see what a partnership with Wanis can do for you.
Tropical Vibes
The unofficial drink of the UK Music Underground, Tropical Vibes has proven to be a sensation since its 2019 launch. Their hypercolour juice drinks have been uplifted by collaborations with celebs including viral star Amelia Dimoldenberg, rap icon Ghetts and boxer Anthony Yarde.
Website
Baron
Renowned for their hot sauces, Baron is a world-famous St Lucian brand offering a wide range of Caribbean specialities including syrups, marinades and essences.
Website
Tropical Sun
From Caribbean jerk seasoning to West African gari and South-East Asian coconut water, Tropical Sun brings the Flavours of the World to your table, offering foods from sunshine countries worldwide.
Website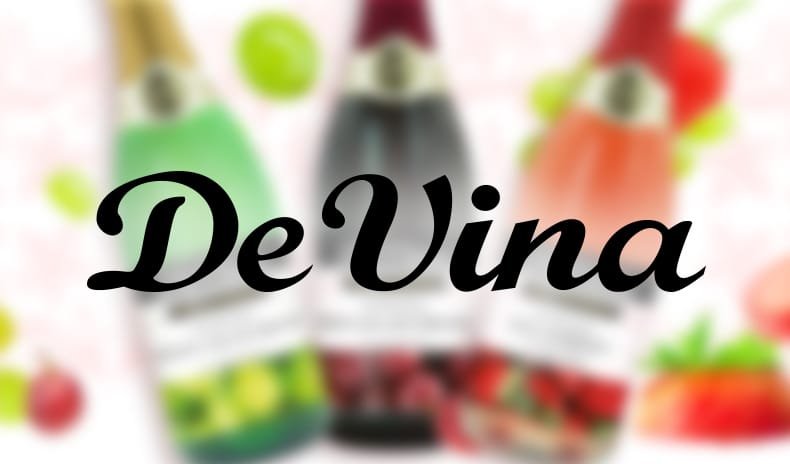 DeVina
Popular at weddings, christenings and parties, DeVina's unique and luxurious, non-alcoholic drinks are hugely popular across the UK and West Africa. Perfect for all special occasions, their range offers a rich assortment of flavours including white grape, red grape and strawberry.
Website
Ghana Best
From cooking oils and seasonings to peanut butter and shito, Ghana Best offers a small but high quality range of traditional Ghanaian foods for those preparing authentic dishes such as jollof, nkate nkwan, red red and tilapia.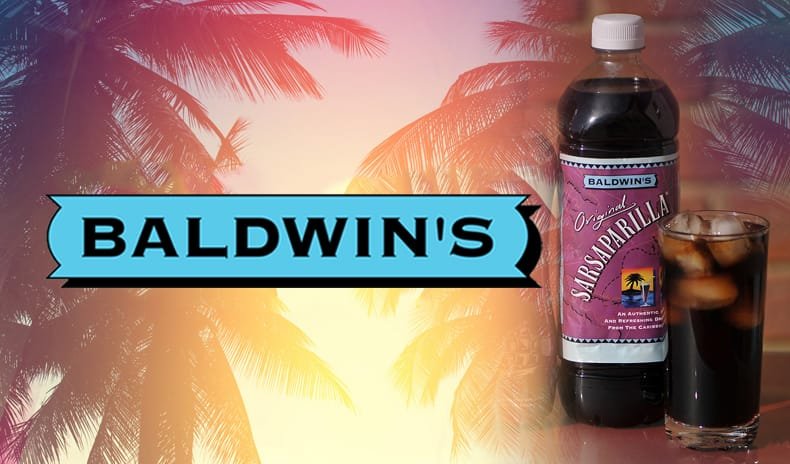 Baldwins
Established 1884, Baldwins is THE classic Caribbean squash drink. Made from the sarsaparilla plant, the iconic purple concentrate is used to make a sweet and satisfying drink.
Aani
One of the most loved brands across the UK's Asian communities, Aani offers cooking ingredients essential to an authentic Asian experience. Whether you're cooking curries, rice dishes, kebabs, salads, or any other classic dish, Aani is your go-to brand for high-quality products including spice, rice, cooking oil, coconut milk and more.
Website
St Mary's
Famed for their banana chips, St Marys' range of authentic Jamaican snacks includes breadfruit chips, cassava chips and plantain strips: all fantastic additions to any retailer's snack range.
Website
Africa's Finest
One of the most loved brands across the UK's African communities, Africa's Finest offers cooking ingredients essential to an authentic African experience. Whether you're cooking fufu, jollof, puff puff or any other classic dish, Africa's Finest is your go-to brand for high-quality products including fufu powder, seasoning, sauces, dry fish and rice.
Website
Miracle
Producers of Jamaica's best-selling peanut punch, Miracle has developed a large fanbase in the UK. In addition to the iconic peanut punch, Wanis also stocks Miracle egg nog.
Bevelini
A family-owned brand, Bevelini works closely with independent farmers and producers across the Mediterranean to offer its loyal customers the best quality pasta, oils, herbs and spices, olives, peppers, dried beans and more. It's stocked by multiple supermarkets and is loved by the UK's Greek, Turkish, Italian and Spanish communities.
Website
Pegasus
A highly regarded brand offering premium cooking essentials such as Himalayan salts, flours and rice, Pegasus offers customers great value for money.
Website
Village Pride
A great value-for-money brand, Village Pride's range of Caribbean cooking ingredients such as ackee, easy cook rice and coconut milk is increasingly popular with retailers. Their plantain chips are also stocked widely as a firm favourite of African and Caribbean families nationwide.
Tortuga
An export of the Cayman Islands, Tortuga have been described as the 'The Toblerone of Caribbean cakes' as their premium products are in huge demand across airports, cruise ships and gourmet food stores throughout the Caribbean and North America. Wanis is proud to be Tortuga's exclusive UK distributor.
Honey Bun
Described by the legendary comedy icon Oliver Samuels as "the right kinda bun from Yard", Honey Bun are the producers of the most delicious spiced bun to come out of Jamaica, as well as single-serve penny fruit buns – both stocked by Wanis. Their famous Easter bun is a must-stock for the Easter period!
Website
Chief
One of the most renowned producers of spices, seasonings and condiments, Chief boasts an incredibly wide and diverse range of Caribbean products. Some of their most popular products include curry powder, kuchela (a spicy Trinidadian relish) and green seasoning.
Webiste
Benjamins
From personal care products such as rubbing alcohol and bay rum to premium cooking essences including vanilla and nutmeg, Benjamins is a brand loved by Jamaicans worldwide.  
Webiste
Pickapeppa
A true Jamaican icon, Pickapeppa was established in 1921 and their barrel-aged sauces are renowned for their unmatched flavours. Made with the finest ingredients in the mountains of Manchester, Jamaica, they are a must-try product for any hot sauce aficionado, and thus a great product to offer as part of your sauce range.
Website
Big Bamboo
Renowned producers of flavoured Irish moss drinks, Jamaican producer Big Bamboo's range comes in several delicious flavours including vanilla (original), peanut and strawberry. 
Megamalt
A rising contender to Supermalt, Megamalt premium non-alcoholic malt drink is loved by African and Caribbean communities. Popular at birthday celebrations, weddings, christenings and all types of parties, it's a great proposition for those looking for a premium product at an affordable price.
Cheezees
Stocked in the World Food aisles of multiple supermarkets, Trinidad's world-famous Cheezees are the definition of a moreish snack. One handful is never enough! Available in original and jalapeno flavours, the 'Caribbean Cheetos' will delight all cheesy snack lovers!
Foska
Producer of Jamaica's favourite family cereal, Foska offer an array of oat products including instant oatmeal, oat milk and their iconic breakfast oats.
Jojo
Hot on the heels of Mogu Mogu, Jojo is the brand new contender in the Juice Drinks with Nata de Coco market. Loved by the TikTok generation, drinks with fun, chewy fruit pieces are massively on-trend and a 'must-stock' for all convenience stores.
Matouk's
From West Indian and calypso sauces to kutchella and tamarind chutney, Matouk's much loved hot sauces, condiments, jams and more are distributed in the UK exclusively by Wanis.
NRICH
Rich, creamy and packed with protein, NRICH milk drinks are a great source of energy for those on the go. A rising contender to Nurishment, and hugely popular with the Caribbean community, NRICH is also commonly used as an ingredient in Jamaican Irish moss drink and comes in four delicious flavours: vanilla, chocolate, banana and strawberry.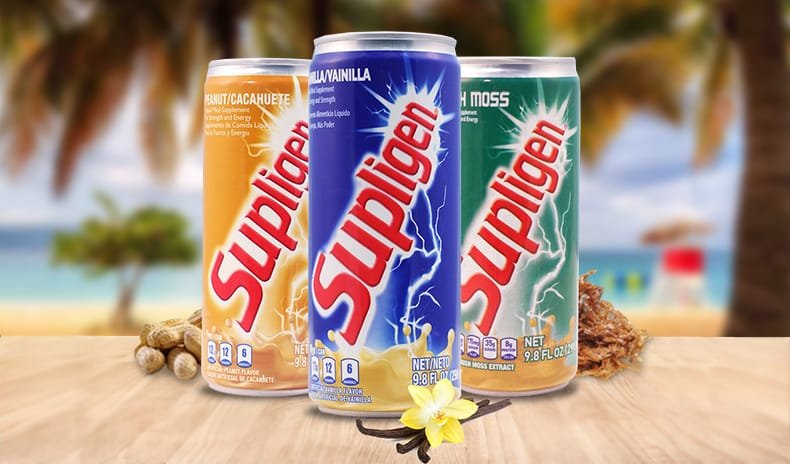 Supligen
Name dropped in dancehall legend Vybz Kartel's track 'Mhm Hm', Supligen milk drink is a true Jamaican classic. Available in six flavours including vanilla, peanut and Irish moss, it is commonly drunk as a meal-replacement owing to its high protein, energy and vitamin content.