Distribution
20 years in the making
We have meticulously developed a comprehensive distribution network, allowing us to cater to customers of all sizes with utmost support.

Wholesale
We supply substantial quantities of our products to wholesalers nationwide, who in turn can distribute them to retailers and other food businesses in large quantities, if necessary. As prominent distributors of global food products, our dedicated account managers are readily available to keep Nigerian wholesalers up to date with the latest trends in international goods. We offer a range of services including price marker packs (PMPs), optimizing pack sizes, coordinating promotional calendars, and implementing strategies to reduce waste. Our aim is to support wholesalers in maximizing their business potential and delivering value to their customers.

Supermarket
Our National Account and Supply Chain team collaborates closely with supermarkets to ensure the prompt delivery of appropriate products that align with consumer demands. By closely monitoring buyer trends, we guarantee a consistent supply of sought-after goods. Furthermore, we assist supermarkets in introducing new products to the market successfully. To accommodate high-demand periods throughout the year, such as holidays and other significant events, we meticulously ensure an ample supply is readily available.
Retail
Our position as leaders in world food wholesale can be attributed to the remarkable expertise and experience possessed by our dedicated staff. Notably, our sales team has gained invaluable hands-on experience from working directly on the shop floor. This first-hand experience grants them unparalleled insights into market demand and enables them to effectively target the appropriate audiences. As a result, our team ensures that goods are strategically promoted and distributed to the most suitable markets nationwide.

Telesales
Whether you are stationed at the office or on the go, we prioritize the convenience of placing orders at any given time. Our advanced EDI software and newly developed mobile app enable you to submit orders effortlessly, 24/7. Regardless of your location, we are committed to swiftly processing your order. Our dedication to rapid and precise order distribution sets us apart, as we take immense pride in delivering prompt and accurate service.
Online
Whether you find yourself at the office or on the move, our priority is to ensure that you can conveniently place an order at any given time. Whether you choose to utilize our EDI software or take advantage of our newly developed mobile app, available 24/7, rest assured that we will swiftly process your order. Our commitment to providing fast and accurate order distribution is a source of pride for us, as we strive to deliver exceptional service every time.
We take great pride in the extensive distribution network we have diligently established over the past two decades. Today, our network spans across Nigeria and caters to clients of all types. With our fleet of trucks, runner vans, and haulers, we can readily fulfill the requirements of clients located anywhere in the country. Moreover, we prioritise direct engagement with customers, ensuring that we meet their expectations when it comes to providing top-quality world food wholesale services.
Our 2022 Brochure
Download current brochure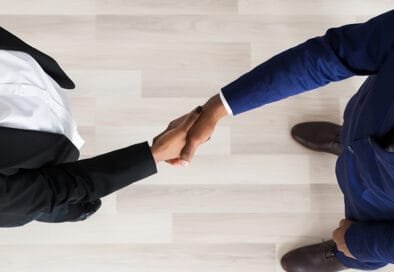 Our team of dedicated professionals actively covers specific territories, consistently visiting customers to establish strong relationships and gain in-depth knowledge of their unique needs and preferences. This hands-on approach enables us to understand what products resonate with their target audience, set attractive pricing strategies, and provide valuable insights on prevailing market conditions, empowering you to adapt and flourish.
With years of industry experience, our team focuses on optimizing your product range, offering expert guidance on merchandising techniques, and providing comprehensive support throughout the entire order-to-delivery process. We are committed to working closely with you, leveraging our expertise to ensure your business achieves maximum efficiency and success.
Currently, we provide a Day 1 for Day 3 delivery service for orders received before 10 am, subject to a minimum order size.
Equipped with a diverse fleet comprising trucks, small runner vans, and supplemented by third-party hauliers, our network of vehicles is both adaptable and scalable, allowing us to effectively meet the unique requirements of our valued customers.
Our commitment to speed and flexibility enables us to swiftly respond and align with your business needs, ensuring that we are there precisely when you need us.
Furthermore, bolstered by our expansive sales teams, we tirelessly venture across the nation, knocking on more doors than any of our competitors, establishing widespread coverage that extends far and wide.
Our specialised team of in-store merchandisers is entirely dedicated to enhancing consumer footfall, boosting brand recognition, and driving sales within your store.
Working diligently to maximize the profitability of your purchases, they expertly optimise allocated shelf space, employ eye-catching Point of Sale materials, organize engaging in-store sampling events, and create captivating branded shopfronts.
With their on-the-ground presence, our team is well-equipped to assist with display optimization, ensure adherence to planograms, and maintain on-shelf availability. We can even provide valuable resources such as "Before & After" pictures, as well as comparable retail sales pricing information, allowing you to track the effectiveness of our strategies.
Rest assured that our team of in-store merchandisers is committed to delivering exceptional results, helping you create an inviting shopping environment and driving sales growth.